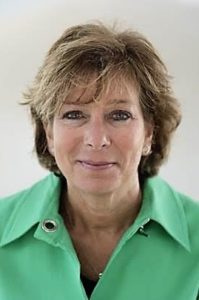 West Orange- Governor Richard J. Codey, Co-founder of the Codey Fund for Mental Health, has announced the selection of Julie Bannon as its new executive director. Bannon will focus on fundraising and programing for the Codey Fund.
The Codey Fund for Mental Health was established in 2012 by Governor Richard and Mary Jo Codey. The organization was founded on the beliefs that access to comprehensive care and quality treatment for individuals with mental illness is a right, and that the stigma associated with mental illness is the single biggest barrier between the people suffering with mental health disorders and the treatment that can change their lives. Recently, The Codey Fund has been promoting its Pledge to be Stigma Free Campaign, which is designed to  promote public awareness, create conversations and work towards overcoming stigmas, stereotyping, discrimination, and removing any barriers to recovery.
"I am very pleased to announce this appointment," said Governor Richard Codey. "We look forward to moving the fund to another level and create new programs to help and support those in need. Julie will bring leadership and creativity to our programs and I look forward to working with her towards achieving the goal of ending the stigma around mental illness."
Bannon's resume includes over 20 years of executive planning, administration, communications and marketing experience in both the private and nonprofit sector. Prior to this appointment Bannon was with the American Cancer Society as their special events coordinator and income development manager as well as with Kings Food Markets as Marketing Manager, developing and implementing various programs as well as translating business objectives into profitable promotions.
"I look forward to serve and partner with the The Codey Fund for Mental Health in this new capacity," remarks Bannon.  "My main goal will be to raise funds and promote public awareness around the stigma of mental illness and to emphasize the importance of maintaining and enhancing the balance of education and training for both mental health patients and their families."
The Codey Fund for Mental Health is a qualified charitable organization under Section501(c)(3) of the Internal Revenue Code.  Contributions to the Codey Fund for Mental Health are tax deductible to the maximum extent permitted by law.