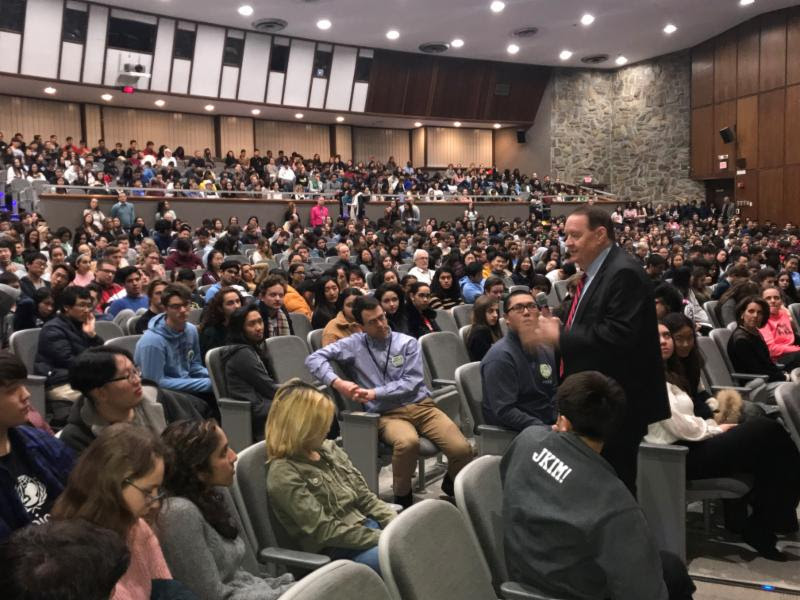 By Cynthia Chazen

The Codey Fund for Mental Health was created in 2012, by former NJ Governor Richard Codey and his wife Mary Jo, "to ensure that compassionate, quality mental healthcare is accessible to everyone and that the stigma associated with mental illness is overcome through public awareness and education." Since its founding, The Morris County based non-profit has worked tirelessly to spread a Stigma-Free message across NJ. To date, according to Fund Executive Director, Julie Bannon, the Codeys and company have succeeded in convincing 30+ towns and 10 universities, including Codey's alma mater, Fairleigh Dickinson, to adopt a Stigma-Free mission.
When Mr. Codey became NJ Governor in 2004, his first thought was for mental health: a cause that is both near and dear to his heart. He immediately established a Task Force to look into reforms for the state's mental health system and he allocated $200 million for housing units for individuals with mental illness. Codey strongly favored including mental health funding in employee medical benefit packages and Medicare. He also created The Governor's Council on Mental Health Stigma, which still operates today, to spread mental health education and recognize NJ volunteers from all walks of life who are fighting stigma.
Codey's messages have been especially well-received by young people. In early March, he visited the Bergen County Academies in Hackensack in response to an invitation from teacher, Liz Fuentes, co- advisor to a student advocacy group called "The Mental Health Club," formed last year, to speak at their Green Ribbon Wellness Day. Fuentes told The SFZ News that 2 girls started the club, and it has been very well-received. Students at The Academies are quite open about mental illness, which Fuentes attributes to their realization that mental illness is so wide-spread.
At the Academies, students are high achievers with high academic expectations. Fuentes attributed a lot of the student stress she sees to their desire to keep up with rigorous academic standards. When I asked her how this plays out at school, she answered "Students are always exhausted." She added that the problems of student depression and anxiety are viewed as "a huge problem here," and faculty are searching for ways to help students develop better coping mechanisms to improve their mental health. According to Fuentes, having Codey speak was a way to show students important people "are watching out for them, and this puts them at ease."
Codey was met with the rapt attention of 1100 teens, as he spoke to their concerns about mental illness, and shared facts and a compassionate perspective on anxiety, depression, teen suicide and suicidal thoughts, and developing personal resiliency. He emphasized that anyone suffering from a mental health condition must not be ashamed, and according to Fuentes, "this made a huge difference to students." Fuentes also added that since mental health is such a big topic of conversation among students and staff, plans for follow-up are now under active discussion.
The Codey Fund, along with The Mental Health Association of Essex and Morris Counties, has recently developed an "Auxiliary Staff Workshop," geared towards school para-professionals to help school staff such as secretaries, lunch program personnel, and custodians recognize signs and symptoms of mental health issues in students. They have found that students are often friendly with such staff, and less guarded in their speaking with these professionals. The staff learns how to recognize symptoms of mental illness and they are taught to listen and help the students by contacting the right school staff who can assist them before a crisis sets in. Two clinically licensed Mental Health Professionals with knowledge and understanding of childhood mental health disorders conduct the workshops.
Bergen County Executive Jim Tedesco also spoke, sharing his support of the Stigma-Free Zone movement, in which he has been active since the campaign's 2010 inception in Paramus, NJ.
– By Cynthia Chazen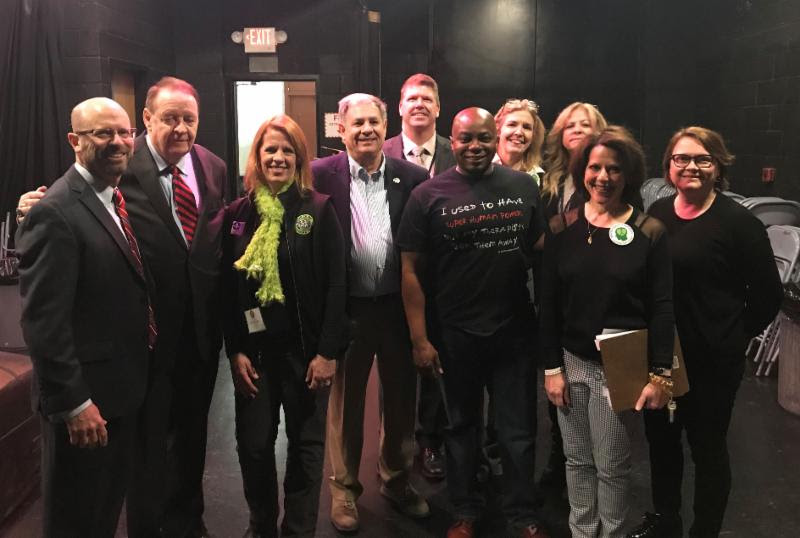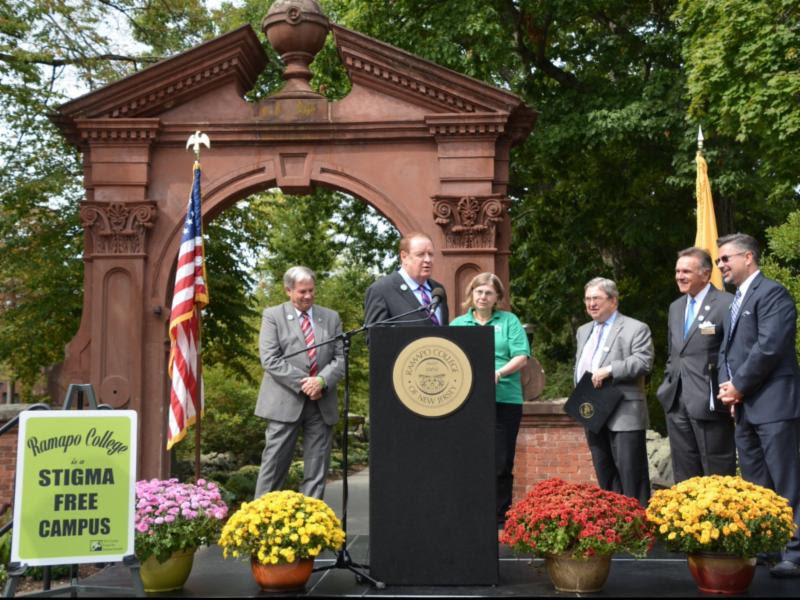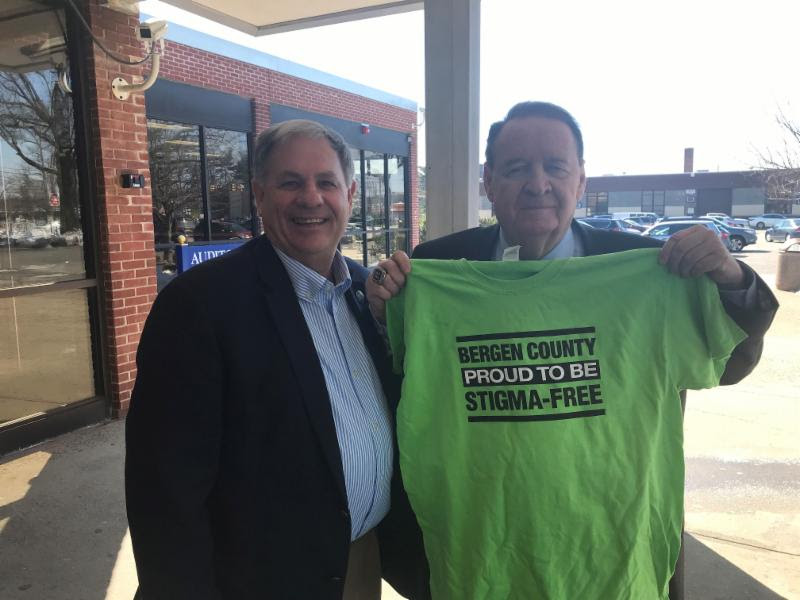 Chazen, C. (2019, March). Bringing the Mental Health Conversation to New Jersey [Blog post]. Retrieved from https://myemail.constantcontact.com/BRINGING-THE-MENTAL-HEALTH-CONVERSATION-TO-NJ.html?aid=7j2TlwYK6NY&soid=1125064767140